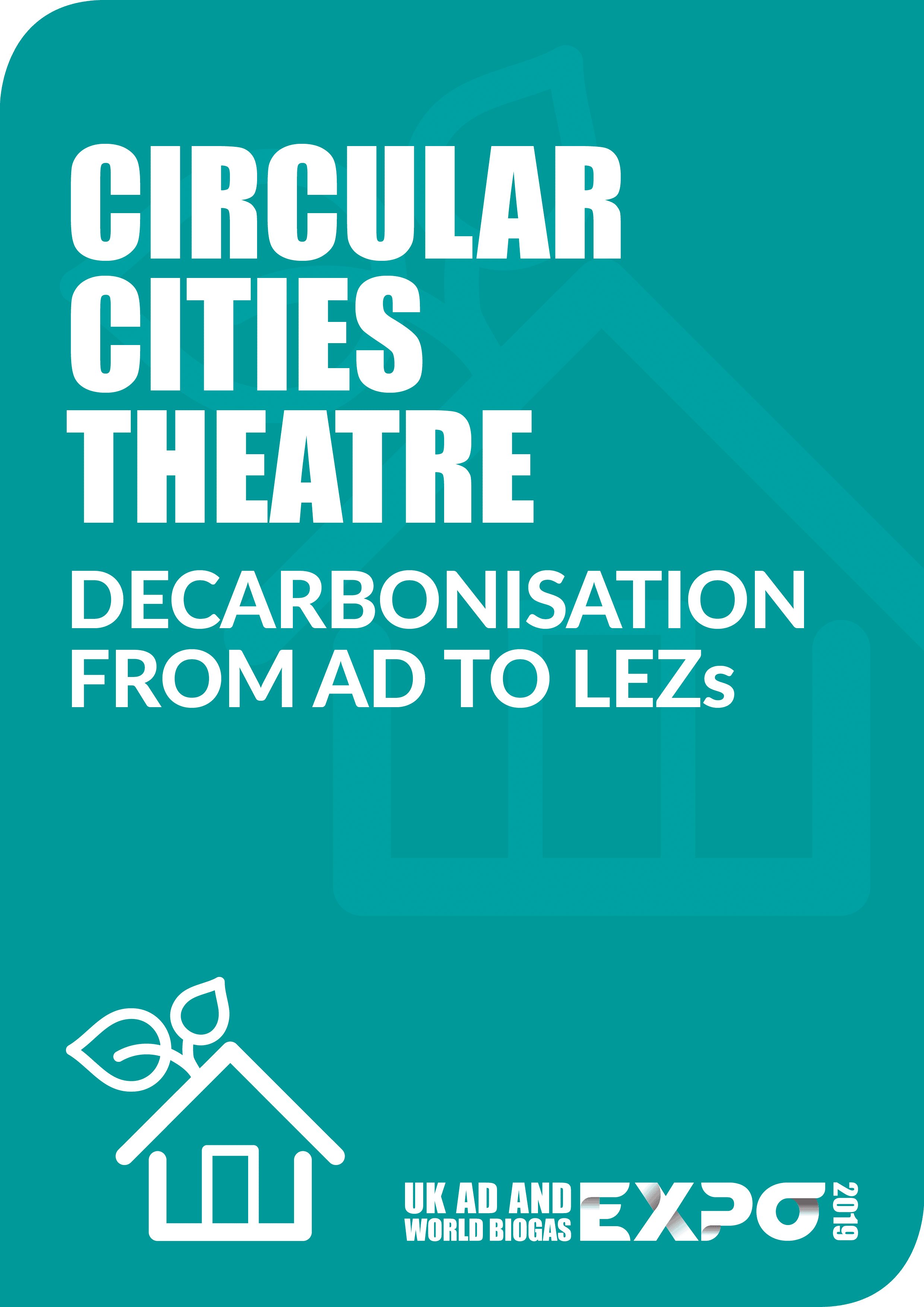 This theatre is sponsored by…
Programme is subject to change
HELGA and the pathway to securing public procurement of biogas in the UK
Steven Perry Chartered Energy Manager/Area Utilities Manager, Defence Infrustructure Organisation
John Scott-Kerr, Head of Business Development, Future Biogas
Further speakers tbc
Future Biogas has blazed a trail in securing a power purchase agreement to supply biomethane to the Ministry of Defence. More such opportunities will become available under what is known as the Heat Networks and Electrical Generation Assets' agreement, a government instrument that seeks to increase the UK's energy security and put small scale renewable energies at the forefront of decarbonising the public sector. This panel will consider the process and the opportunities it presents.  
Question Time: What Next for Green Gas in the UK?
Helena Anderson, MD Ikagai Capital
Martin Shannon, Commercial Manager, Cadent
Gus McIntosh, Innovation and New Technology Manager, SGN
Further speakers tbc
Ending the UK's dependency on natural gas will be essential if the country is to meet its long-term climate targets. To spur the required growth in green gas production this panel considers what incentives are required and how must the grid change.
The need for a national strategy for biogas transport fuel in the UK
Chair: Mike Foster, CEO National Gas Vehicle Network
Becky Rix, Corporate Communications, Roadgas
Liv Harder, investment manager at the Ingenious Group
Antony Warren CEO Warren Group
Gary Mason, Engineering Director, Nottingham City Transport
Biowaste is available in every major town and city in the UK and could be turned into bio-CNG or bio-LNG to fuel HGVs, public transport and refuse collection vehicles, to tackle both climate change and the escalating public health crisis caused by air pollution. This panel considers what needs to be done to encourage central and local government to make the connect and deliver a national strategy for turning waste into energy, and how can the transport sector harness this potential?
The role for anaerobic digestion in delivering heat networks
Swen Grossgebauer, Local Authority Development Manager, (MVVUK)
Rachel Espinosa, Food Waste To Energy Director, BHESCo – Brighton & Hove Energy Services Co-op
Local heat networks are commonplace across mainland Europe and are seen by the UK's climate change committee as the key to decarbonisng this sector, which it describes as one of the 'great challenges facing the nation'. This panel will consider the contribution biomethane can make to decarbonising heat by looking at the European experience, with pioneering examples of its adoption today from major UK developers and community projects.
Putting anaerobic digestion at the centre of commercial sustainability as part of the clean growth strategy
Chair: John Turvill, Agriculture & AD Specialist, Ecotricity
Further speakers tbc
This panel will make the case for AD to be at the centre of commercial sustainability in line with the Clean Growth Strategy and 25-year Environment Plan while fitting in with the aspiration of the current Agriculture Bill.
Capitalising on the CO2 output from anaerobic digestion
Harmen Dekker, DMT Environmental Technologies
Ivar Sorby, The Magic Factory
Further speakers tbc
In Europe, an increase in biomethane production is expected as a result of REDII (Renewable Energy Directive).  CO2 has a potentially large value for anaerobic digestion operators and developers. This panel considers the options.