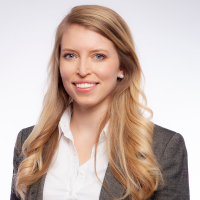 Position: Investment Manager
Liv is an Investment Manager in the Infrastructure team at the Ingenious Group.
At Ingenious, Liv leads investment in the development, construction, and long-term operation of bio-CNG refuelling stations across the UK, with over £25m currently invested or committed to the sector. She also manages the Ingenious Estate Planning fund, with £100m invested across solar, wind, and anaerobic digestion plants in the UK.
Before coming to Ingenious, Liv worked for six years in development and structured finance at Lightsource Renewable Energy, developing and closing over £200m worth of utility-scale solar PV projects.
Liv holds a Bachelor's degree in Economics from Cornell University.