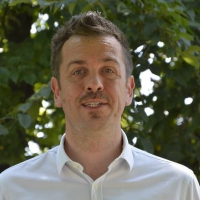 Position: International Relations Manager / Project Manager
Company: Contarina S.p.A.
Marco joined Contarina in 2013, leading international relations and the development of international projects. He provides high level support in the management of awards/grants throughout the award cycle. Marco has represented Contarina at several international events related to Circular Economy and Waste Management. He has worked in the area of sustainable development since 2006. He was appointed Assistant Manager of the Italian Trust Fund (Italian Ministry for the Environment, Land and Sea) at the Regional Environmental Centre for Central and Eastern Europe (REC) in Hungary. After that he acted as Secretariat Manager for the Sustainable Development Academy, a REC and Venice InternationalUniversity (VIU) joint initiative where he developed and implemented numerous sustainability plans in Central Eastern Europe, Central Asia, the Black Sea Region and Russia.