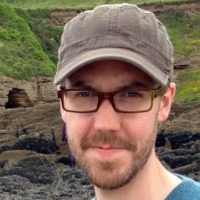 Position: Managing Director
Company: Somerset Waste Partnership
Mickey Green has been managing director of Somerset Waste Partnership (SWP) since September 2017. SWP was the first county wide partnership of waste collection and disposal authorities, and has had a long history of innovation; the first to roll out weekly kerbside food waste collection at scale, and the first to show residents exactly what happens to their recycling through an annual End Use Register. SWP were recognised in the national Resources and Waste Strategy as an exemplar for the quality of materials we collect through kerbside sort.
Under Mickey's leadership SWP have brought forward the end date of their current collection contract with Kier and procured a new 10 year collection contractor. Following a major re-fleet SWP will be adding in additional weekly separate recycling and with so little residual waste generated, collections will be undertaken every 3 weeks. SWP have also extended their successful contractual relationship with Viridor, maintaining our comprehensive network of recycling sites and moving away from landfill in 2020. SWP undertake considerable behavioural change work, including through our Schools Against Waste programme and our Pledge against Preventable Plastic.
Mickey previously worked at Somerset County Council, creating the South West Heritage Trust, Devon and Somerset's Joint Trading Standards Service, and leading Somerset's successful superfast broadband bid. Prior to that Mickey worked at the Department for Communities and Local Government and qualified as a chartered accountant with leading professional services firm, KPMG.