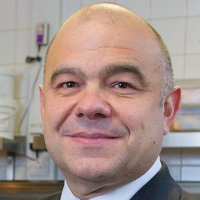 Position: Commercial Director
Philip heads SARIA's UK food waste recycling and petfood manufacturing operations, including the ReFood AD business.
ReFood operates three AD plants in the UK and nine across Europe providing a unique-fully integrated service. ReFood is part of SARIA Group, Europe's largest fully-integrated food chain recycling business employing 10,000 staff at 180 sites.
Prior to joining SARIA in 2002, Philip was responsible for the supply chain management of Europe's largest biomass power plant operator.