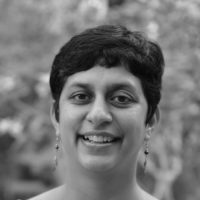 Position: Independent Consultant
Dr Jain focuses on the growth potential and application of Anaerobic Digestion and Biogas technologies in the emerging, frontier and developed markets. Dr Jain has authored policy, advocacy and market reports and articles on the subject.
In addition to AD, she provides wider support to social and environmental enterprises. With a diverse breadth of experience in environmental research and consultancy, Sarika has lived and worked in India, Singapore, the USA and the UK.