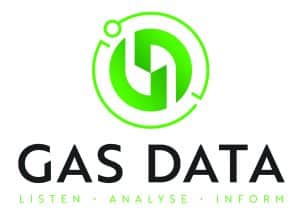 About
Since 1991, Gas Data has been manufacturing instruments that analyse gases for industrial applications. By listening to our customers and focusing on specific applications, we are constantly developing and improving innovative fixed and portable instruments that are recognised performance leaders in their fields.
Today, Gas Data is a world leader in the gas analyser and monitoring solutions for renewable gas and in the environmental industries. With headquarters in Coventry, UK, through our global network, we supply and support over 1,500 end-user customers in over 50 countries, guaranteeing that our products deliver accuracy and reliability during the day-to-day operation. We are proud to be involved in applications that help our customers to find answers to provide for a sustainable future.
We are an ATEX, IECEx and UKEX certified (ISO 80079-34) manufacturer and have ISO certification for quality (ISO 9001), health & safety (ISO 45001), and environmental management (ISO 14001). In 2021, Gas Data was acquired by The Ecotec Group, and together they are focusing on building great and exciting products for the gas analysis market.
Products & Services
Biogas Fixed Systems: https://www.gasdata.co.uk/fixed-analysers/Biogas GFM 406: https://www.gasdata.co.uk/product/gfm-406/Gazoscan Methane Detector: https://www.gasdata.co.uk/product/gazoscan/
---
Specialisation:
Technology Supplier