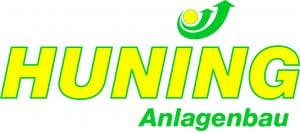 ---
Huning Anlagenbau GmbH+Co.KG
About
HUNING Anlagenbau GmbH & Co. KG, based in Melle (germany), is an internationally active company of the HUNING Group. In the field of environmental technology and biogas, HUNING offers individual concept solutions and designs with a focus on feeding, crushing and conveying of biomass, treatment and intermediate storage of sludge and heavy-flowing bulk materials.
Products and Services
Various types of biomass feeder systems for AD plants, crushing systems for biomass, food waste depacker lines, spiral conveying technology, storage for dewateresd sludge.
---
Specialisation:
Technology Supplier