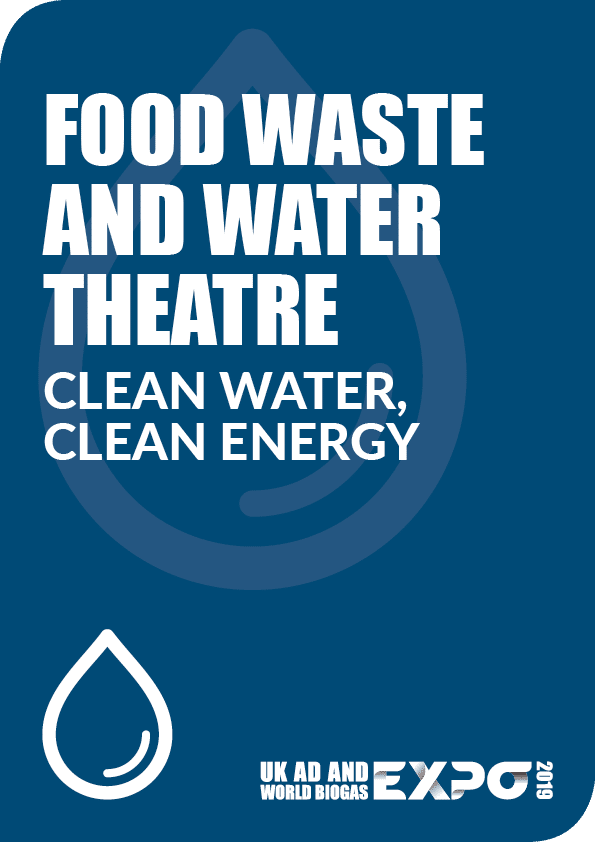 PROGRAMME IS SUBJECT TO CHANGE
Separate Food Waste Collections: How to Design to Maximise Reduction, Capture and the Quality of Outputs?
Jonas Hed, SWECO Environmental AB (Chair)
Ian Pickles, Head of Sales, Biogen
David Newman, MD, BBIA
Mark Hilton, Eunomia
Fiona Donaldson, National Waste Unit, SEPA
Mark Newby, Business Development UK, Botres
The UK has committed to mandatory food waste collections in line with EU's Circular Economy Package and the government has said anaerobic digestion is its preferred method of treatment. This workshop considers the best systems approaches to separate food waste collections.
Making the Economics of Sending Food Waste to Anaerobic Digestion Stack up for UK Local Authorities: Case Studies from Somerset Waste Partnership & South Staffordshire Council
Dan Roberts, Vice Chair, Local Authority Recycling Advisory Committee (LARAC)
Mickey Green, Managing Director, Somerset Waste Partnership
The economic case for developing a waste strategy centred around anaerobic digestion will have to be made ahead of 2023 – to deliver a national strategy applicable to all local authorities.  This session will focus on the challenges facing local authorities with regards mandatory separate food waste collections, primarily the financial implications, and will draw out key themes from the LARAC response to the recently issued DEFRA consultations.
TEEP: How will the UK Regulate Separate Food Waste Collections
Rebecca Thompson, Policy Manager, ADBA (Chair)
Peter Jones, Eunomia
Simon Pickering, Stroud DC
Jacob Hayler, Executive Director, ESA

Statutory guidance for separate food waste collections is set to be reformed, to significantly reduce the ability of local authorities to opt out on the basis that they are not 'technically, environmentally or economically practicable'. This panel considers what the future regulatory system should look like and what it means for the anaerobic digestion industry.
Sustainability and the Benefits of AD for Food Manufacturing Companies
Rebecca Thompson, Policy Manager, ADBA (Chair)
Emma Lindkvist, Dept of Ensys, LiU


Huge gains can be made by using waste from the food industry for biogas production, no matter whether the biogas is used in vehicles or to produce electricity and heat.
That is the conclusion of an in-depth study of the food industry This panel will consider the report and share their practical experience of employing anaerobic digestion to cut costs and green their business.
Current Status and Perspectives on Co-Digestion and Biosolids
Jessica Allen, WYG (Chair)
Graham Southall, Group Commercial Director, Northumbrian Water
Alison Fergusson, Principal Analytics, Ofwat
Simon Black, Biosolids Assurance Scheme
Steve Bungay, owner & Director of Helix ECL
Alec Kimble, Technical Director Bioresources & Data Science, Aqua Consulting
The water industry is investigating the potential for co-digestion of food waste with sewage sludge but there are major hurdles to overcome to make it work, not least the mixed messages from Ofwat and the environment agency, which opposes spreading the resultant biosolids to land. This panel considers the regulatory framework and, drawing on the experience of Europe and America, asks what is best for the UK?
The Role for Waste Water in the Circular Bio-Economy
David Tompkins, Head of Knowledge Exchange & Innovation, Aqua Enviro (Chair)
Steve Bungay, Owner & Director, Helix ECL
Emma Greenwood, Director & Co-founder, Dorset Biosolutions Ltd
Between 50 and 100% of lost waste resources are contained in wastewater. Therefore, major drivers, including not only economic and environmental but also industrial, are pushing to recover and regain all these substances. This panel will consider the new technologies that will allow the recovery of valuable materials from the anaerobic digestion of sewage.
New Circular Business Models for City Food Waste Collections
Brian Mayne, Regional Director Wales, Resource Efficiency & Waste Management, Ricardo E&E
Bobby Stearman, Managing Director, Murcorr
From food waste to community energy projects to anaerobic digesters being in-built into new developments, new models are emerging for integrating waste and energy systems. This panel looks at the latest developments.  
Separate Food Waste Recycling for Business
Rebecca Thompson,Senior Policy Manager, ADBA(Chair)
Alison McKinnie, Zero Waste Scotland
Krysia Woroniecka, Researcher, Feedback
Philip Simpson, Commercial Director, SARIA
This panel considers best business practice to encourage the collection of food waste from small to medium sized enterprises, public sector organisations and larger business premises.